Digital Marketing Agency Athens Greece
Businesses that work with our Digital Marketing Agency will benefit from the expertise that comes from working with experienced professionals. A knowledgeable team of specialists can create effective strategies to maximize visibility, drive targeted traffic, and increase sales for any business operating in the modern marketplace. We have the knowledge to research target markets, create campaigns that capture attention, optimize content for search engine algorithms, develop compelling copywriting and design materials, as well as track results to inform future decisions.

The world of web design is ever evolving, with new techniques and technology changing how businesses and organizations communicate with their audiences. For companies looking to create a website, having a good understanding of the web design process is essential in order to ensure a successful online presence. From creating wireframes and selecting colors, to crafting effective user experience (UX) and performance optimization, web design can be an involved process that requires skill and expertise.
Brand marketing is an essential tool for any business to grow and differentiate itself from competitors. Developing a successful brand strategy requires extensive research into the needs of customers, the competitive landscape, and the company's unique selling points. It is important to understand the power of a strong brand identity and how it can lead to increased revenue and customer loyalty. A good brand marketing strategy will help you reach potential customers, build trust with existing customers, and increase overall profits.

Search engine optimization (SEO) is an ever-evolving digital marketing technique that helps businesses generate more traffic to their website. As a result, having an experienced SEO agency on your side can be a great asset. An SEO agency has the expertise and resources needed to optimize your website, ensuring it reaches the top of search engine results pages. They also provide insights into what keywords users are searching for and which ones your competitors are using.

Google Ads is a powerful online advertising platform that provides businesses with opportunities to reach potential customers and maximize their marketing efforts. As the world of digital marketing continues to evolve, businesses are increasingly turning to Google Ads agencies for assistance in managing their campaigns. With experienced specialists who understand the nuances of the platform, these agencies provide a range of services including campaign setup, optimization strategies, and reporting analysis.

As businesses become increasingly reliant on online marketing and technology, the use of a Facebook Ads Agency is becoming more and more popular. A Facebook Ads Agency can help companies create, manage, and optimize their ad campaigns on the Facebook platform to reach their target audience and maximize their ROI. As an effective form of digital advertising, these services offer businesses the opportunity to get their message out to a wide base of potential customers.

The rise of social media has had a tremendous impact on the marketing industry. Instagram has become one of the most popular platforms for businesses to reach their target audience, making it increasingly important to understand how to maximize its potential. An Instagram Ads agency is an organization that specializes in creating and managing sophisticated advertising campaigns on this platform. With their help, companies can more effectively reach and engage with their customers while increasing sales and brand awareness.

Tik Tok has become one of the fastest growing social media platforms today, with millions of users worldwide. This platform has opened up a new and exciting avenue for businesses to reach their target audience. With Tik Tok Ads Agency, companies can now take advantage of this powerful tool to promote their brands and reach potential customers in an effective and creative way. The agency is dedicated to helping companies create high-quality ads that will engage viewers, drive sales, and strengthen brand recognition.

Microsoft Ads agency is a powerful tool for businesses that want to market their products or services online. It is an innovative, comprehensive marketing solution from Microsoft that helps companies reach their target audience quickly and effectively. This agency provides a wide range of digital advertising options including search engine optimisation (SEO), pay-per-click (PPC) campaigns, display ads, social media campaigns, and more.

Quora Ads Agency is a revolutionary new way to reach your target audience and drive real results for your business. With the ability to launch campaigns in minutes, Quora Ads provide an effective platform to build brand awareness, increase website traffic, and create engaging content. Their comprehensive suite of services makes it easy for businesses to customize their ads and track progress over time. From selecting the right target keywords to creating detailed reports, Quora Ads Agency provides reliable assistance every step of the way.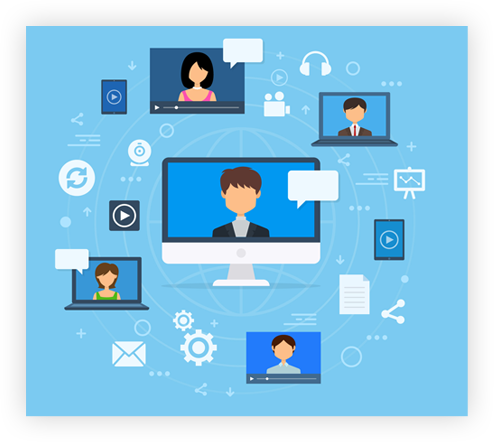 The Role of Facebook Meta Pixel
WE can Target your Visitors and Increase your Sales
Facebook Pixel is a code that you can add to your website that helps you track conversions from Facebook ads, optimize ads based on collected data, build targeted audiences for future ads, and remarket to people who have already taken some kind of action on your website. It's essentially a way for businesses to measure the effectiveness of their Facebook advertising campaigns and make sure they are reaching the right audience.
The Facebook Pixel works by placing a small piece of code on your website that tracks user activity. This allows businesses to gain insights into how users interact with their site and which pages they visit most often. With this information, businesses can create more effective ad campaigns and track how successful those campaigns are at driving conversions. Additionally, the pixel can be used to create custom audiences based on user behavior so that businesses can target their ads more effectively.
Overall, the Facebook Pixel is an invaluable tool for businesses looking to get the most out of their advertising budget.
Building Your Social Media Presence
Advertising on Social Media with our Experts
Advertising on Social Media is not a simple task. You need a comprehensive plan and a plan that will bring you more leads and sales. Your social media presence is very important as it is the mirror of your business.
We manage Social Media with responsibility in each Post, and in each campaign. We carry out detailed research of the competition with the main purpose of executing best practices that will raise your level.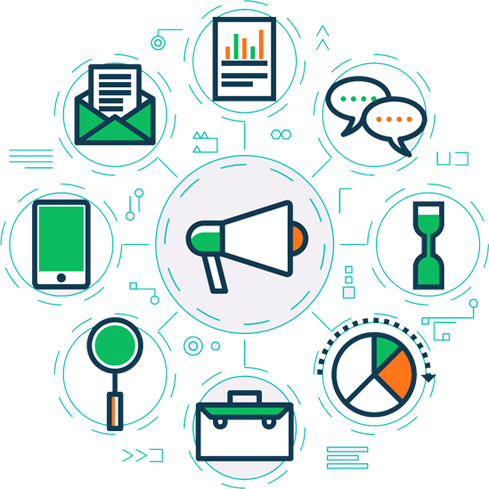 SEO
Google Ads
Social Media
Web Design

ΤΑ ΝΕΑ ΤΟΥ SEO MARKETER
Tips και Tricks
The number of articles you need to rank your blog on Google is not determined by a specific minimum threshold....
TELL US YOUR NEEDS AND WE WILL GET IN TOUCH WITH YOU
Please fill out the form
We have led over 100 companies. Are you ready to learn how we can help you?
Follow Us