METAL BOX
The Metal Box Company undertakes prefabricated houses responsibly and safely. We have undertaken the upgrade of the website both on the On Page and in Link Building. Our goal is to generate as well as build quality traffic through our articles and service pages. This is a difficult project especially in targeting the phrase pre-burnt houses.
We have already achieved the first page for keywords such as AMEA toilets and are moving forward for the next ones. The METALBOX company based in Markopoulo Attica is active in the field of construction and rental of many types and sizes of polyester and metal houses as well as specialized constructions with composite materials.
An excellent Brand with beautiful people in communication and a passion to succeed and offer in their space. We are proud to be part of their journey to the top.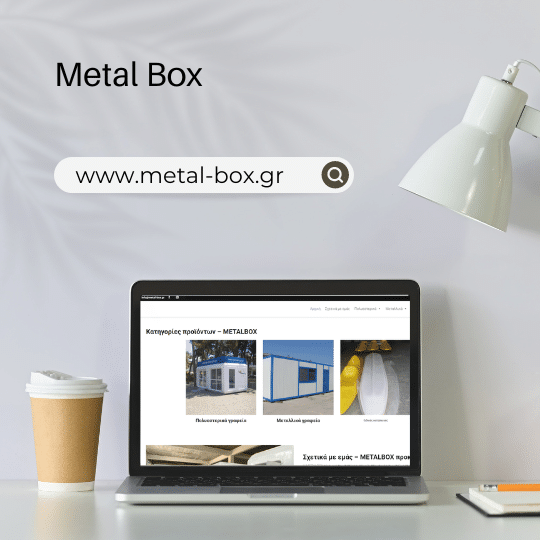 Emphasis on detail
Each project is unique. The goal is to identify weaknesses both in technical SEO and in copywriting, and architecture. They are the main pillars to proceed to the next steps. With a solid strategy, page 1 on Google is clearly a one-way street. SEO works best if you know how to use it. We should always remember that people enter our website. So every detail counts. It is not enough to build a website and that's it.
There must be a strategy by industry, with the main objective being Marketing at an overall level. SEO is one piece of the puzzle. The strategy at Metal Box as a whole is aimed at the overall optimization of both the user experience and the website.
We developed more texts and opened topics in the article as well as on the service pages. We have integrated the contact form on every service page.
TELL US YOUR NEEDS AND WE WILL GET IN TOUCH WITH YOU
Please fill out the form
We have led over 100 companies. Are you ready to learn how we can help you?
Follow Us