Google Ads Services & Management from the Experts
Learn The Basics Of Pay Per Click - PPC Marketing
Google Ads, or Google AdWords, is a platform for advertisers to promote their products and services in front of potential customers. It allows businesses to create text-based ads that will appear next to search results on Google. More than 5 million advertisers around the world use Google Ads each month.
Search Ads
Search ads are text-based ads that appear in the search results of Google, Bing, and Yahoo. Google Search Ads are based on keywords you choose for your ad. You can then target those keywords to specific locations, languages, devices, and audiences.
Display Ads
Display ads are the most common form of online advertising, and one of the most effective. Display ads can reach people who have already shown interest in your brand or product by visiting your website or social media pages. These ads will usually appear on websites you visit while browsing the web, but they may also show up alongside content from other sites (such as YouTube videos).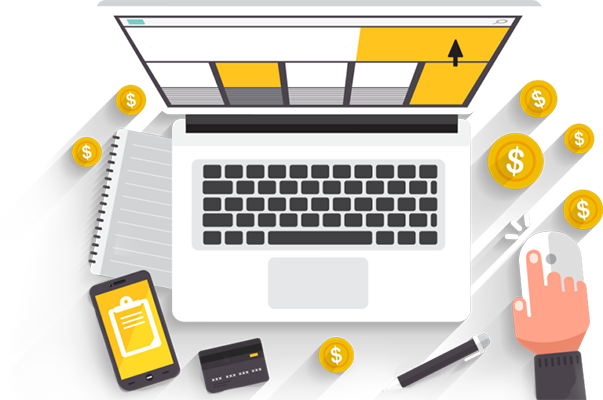 PPC ADVERTISING CAN BE CHALLENGING
The Role Of PPC Advertising
Most businesses can't afford to solely rely on PPC advertising. It's too expensive, and bid
amounts inevitably climb. But pay per click can fill a few important roles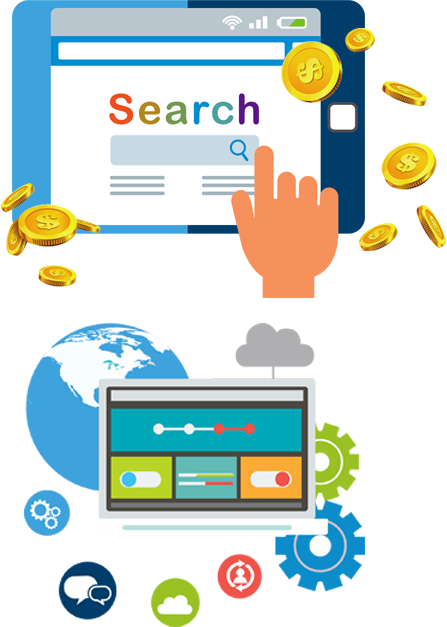 MODEL OF ADVERTISING
Profitable Pay Per Click Requires A Perfect Blend Of Mathematics And Strategic Planning Explained
Google Ads is an online marketing and advertising platform that helps businesses reach customers with paid ads. With Google Ads, businesses can promote their products and services on the world's largest search engine, reaching millions of potential customers. This service allows companies to create targeted campaigns that are sure to reach the right audience.
Google Ads offers a number of features to help businesses get the most out of their ad campaigns. Businesses can choose from a variety of targeting options like location-based targeting, demographic targeting, and even device-type targeting — all at an affordable cost. Additionally, businesses have access to comprehensive reporting tools which provide insight into impressions, clicks, conversions, and more — helping them optimize their campaigns for maximum results.
Track Conversions
Google Ads Track Conversions is a powerful tool to help businesses measure the success of their online marketing campaigns. With Google Ads Track Conversions, companies can monitor how users interact with their website or app, including which pages they visit and what actions they take. This data provides valuable insights on how to optimize future campaigns for better results. By tracking conversions, businesses can identify areas of improvement and create more effective strategies for increasing customer engagement.
Google Ads Track Conversions also helps businesses understand which keywords are driving traffic to their website or app and how much revenue each keyword generates. Companies can use this information to focus on the most profitable keywords and adjust their ad campaign accordingly. Additionally, Google Ads Track Conversions allows businesses to identify any gaps in their current strategy that need to be addressed in order to maximize ROI.
Manage Your PPC Budget: Set a Sensible Budget
When it comes to managing a PPC budget, setting a sensible one is essential for businesses of all sizes. A well-managed budget will not only ensure that the desired results are achieved but also that the company's resources are used in the most efficient way. To get started with budgeting for pay-per-click campaigns, here are some tips on how to create and manage an effective PPC budget.
First, establish what constitutes your overall marketing budget and then determine how much you can realistically spend on PPC campaigns. Consider any necessary costs associated with running your campaign as well such as setup fees, ongoing maintenance fees, and other services such as keyword research or analytics tracking. Once you have these costs accounted for, you can decide what goals you want to achieve within your given budget so that it can be allocated accordingly. Our Google Ads Services are from the TOP Level.
Find Niche Keywords: Long-tail Keyword Strategy
Niche keywords are long-tail phrases that focus on highly specific topics or questions related to a particular industry, product or service. Unlike competitive, generic terms that have high search volumes but low relevance, niche keywords offer higher relevance and lower competition in the SERPs (search engine results pages). This makes them ideal for attracting the right type of visitors who are likely ready to purchase products or services further down their buyer's journey.
Good Writing: Don't Ignore It
Good writing on Google Ads is a valuable form of communication, and should not be overlooked or ignored. Effective writing can help to express ideas clearly, as well as build relationships with readers by creating trust and understanding. Furthermore, when you search for Google Ads Services, good writing from experts, is often essential for professional success. It can help to create an impression of competency and prowess that can give an individual the edge in a competitive job market.
When it comes to effective writing, there are several key aspects to consider. Grammar, punctuation, and spelling are all important elements that need to be correct in order for one's message to be received accurately. In addition, clear structure and organization are also important factors in making sure readers understand what is being said. Finally, it is vital that the style employed reflects the purpose of the text; whether it be formal or informal depending on the context.

Want to increase traffic?
The SEO Marketer Team will take over your website and start all the necessary actions immediately.

Google Ads Services from the Best Specialists
Track and crash your Competitors
Google Ads is a powerful tool for online marketers and businesses of all sizes. This platform allows you to quickly create targeted ads that can be seen by potential customers across the web. With Google Ads, you can launch your campaigns with minimal effort and see results right away.
The results you get from running Google Ads campaigns depend on your goals and budget. If your goal is to generate brand awareness or increase web traffic, then using search engine marketing (SEM) with Google Ads will help you achieve these objectives in a cost-effective way. You can also use display advertising to reach specific audiences based on their interests, demographics, or location.
When it comes to evaluating the success of your ads, there are many metrics available within the platform such as impressions, clicks, cost-per-click (CPC), conversions, and return on investment (ROI).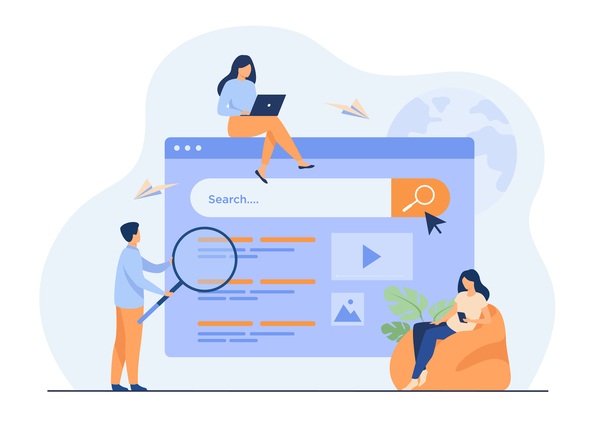 SEO
Google Ads
Social Media
Web Design

TELL US YOUR NEEDS AND WE WILL GET IN TOUCH WITH YOU
Please fill out the form
We have led over 100 companies. Are you ready to learn how we can help you?
Follow Us