KAMOUZIS LAWYER
Excellent cooperation at all levels with Konstantinos Kamouzis. With perfect cooperation and a targeted plan, we have achieved the first page and first positions in Google in highly competitive keywords. We can list several such as divorce lawyers, military lawyers, consensual divorce, and dozens more. Optimizing Google Ads ads having achieved great results in ROAS and quality calls.
With Konstantinos, we have achieved great things in organic results. On the left, you will see some of them. His website contains rich, quality content, where the largest percentage is already in the first results and this is not accidental. We strategically optimized the On-Page, while developing texts on the service pages to answer the queries of prospective customers. As we have said in many of our videos and articles, Link Building plays a pivotal role in ranking. The strategy planning to date has been at a fever pitch, which is why we have achieved so much to date.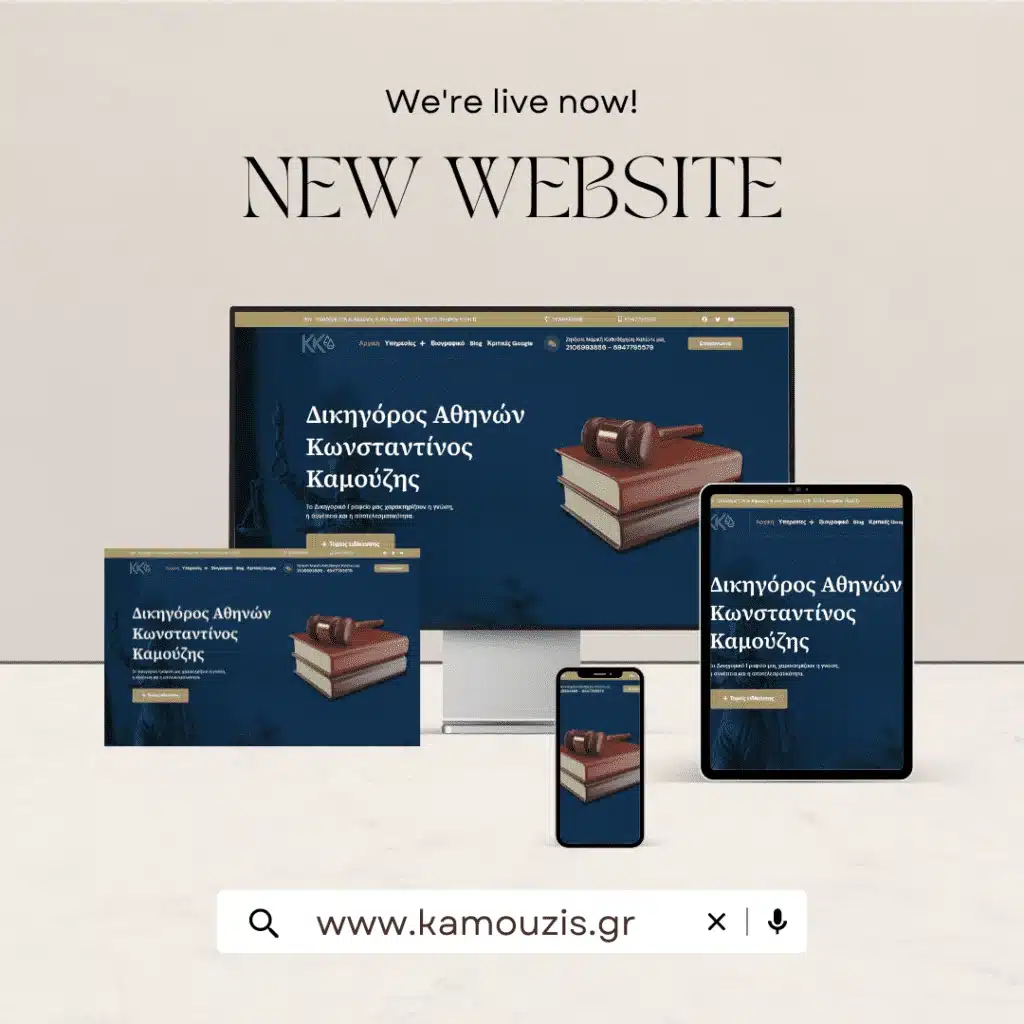 Emphasis on detail
We reconstructed the website into the modern website of today. We emphasized every detail while it is a fact that with the solid strategy at all levels in the organic results, the analytical and deep content creation, and the targeted Link Building we are in the first positions in over 80 keywords. Below you will see indicatively that the quality content, with the website design strategy and Link Buiding, brought the law firm to the top of the search results.
TELL US YOUR NEEDS AND WE WILL GET IN TOUCH WITH YOU
Please fill out the form
We have led over 100 companies. Are you ready to learn how we can help you?
Follow Us