PC Supports
The PC Supports company undertakes computer and laptop repairs with a high sense of responsibility. These are professionals with years of experience with hundreds of great reviews. We manage Social Media on Facebook and Instagram both in Content creation and advertising that runs on both platforms.
The top level services they offer set them apart especially locally. Managing Social Media in these types of services is not a simple task. We design Remarketing strategies and through the prospect's journey we offer the service he is looking for at the ideal moment. In every account whether products or professional services you need a plan. You can no longer simply run ads with one click, test different creatives and measure the result. This is clear now.
The Landing page we send the prospective customer is also very important.
What will he encounter there?
What will he read?
What will he see from photos, videos?
What are Calls to Action?
What actions do we want it to take?
All of the above is part of the process to increase your customer base with a plan through Social Media and other channels.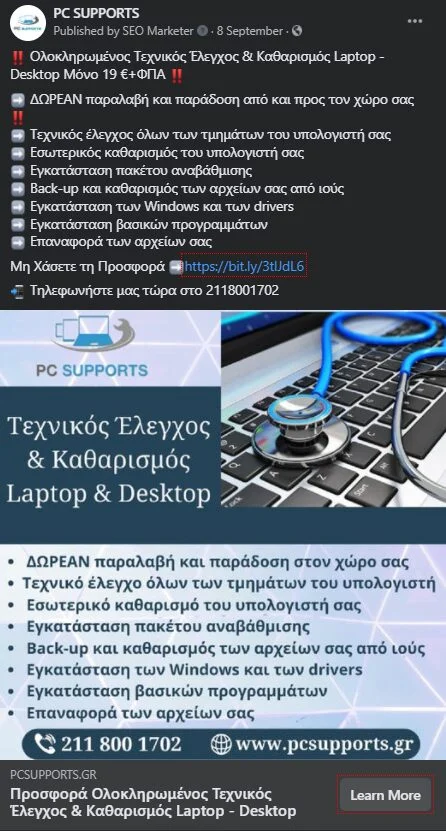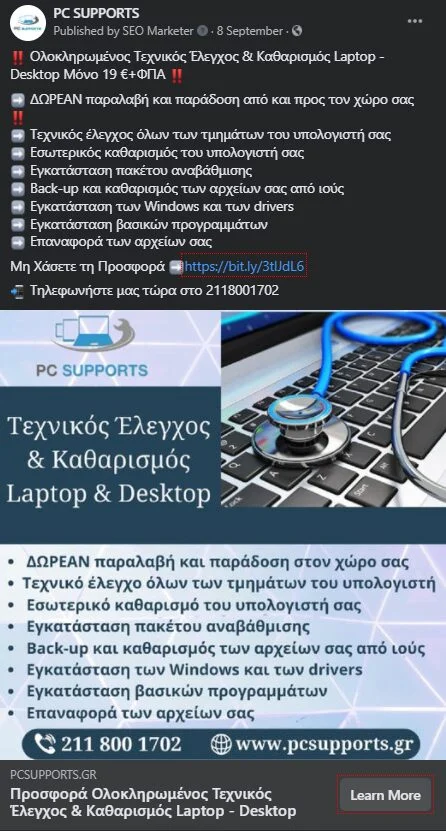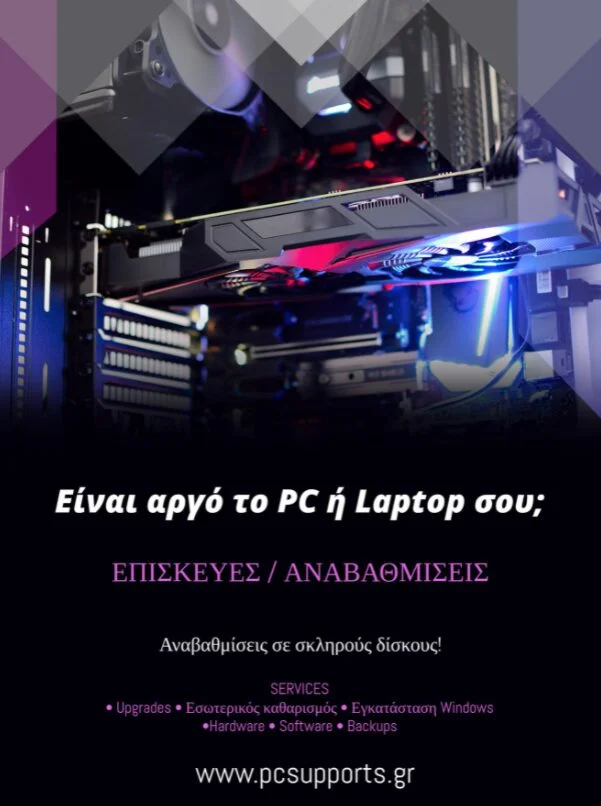 What do you hope to use your social media platforms for?
Whether it is to increase sales, increase brand awareness or improve public opinion, it is important to create a goal. The objectives should be:
Smart ones
Specific ones
Measurable
Doable
Realistic and time limited
Be sure to take time to evaluate whether you've met your goals each month.
Make sure you recalibrate your goals to be more attainable or tougher.
Creating an effective strategy requires plenty of research on the part of the business or brand.
An effective strategy connects your goals with your target audience. To do this, it is imperative that you understand your audience.
Identify what is engaging and create a general method for applying it to all the platforms you follow.
Additionally, gather the resources you need to create the content that appeals to your target audience. After many successful campaigns we decided to start SEO actions as well. We will keep you posted on the latest!
TELL US YOUR NEEDS AND WE WILL GET IN TOUCH WITH YOU
Please fill out the form
We have led over 100 companies. Are you ready to learn how we can help you?
Follow Us