Hatzidimitriou's lawyer
We created a website with the main goal of ease of navigation, simplicity in architecture, so that the prospective customer can take immediate and easy actions.
Through the information by field of law, the prospective client has the possibility very quickly, either to call or send an Email to the law office. The design of the ads has been done strategically, having achieved excellent proven results to date.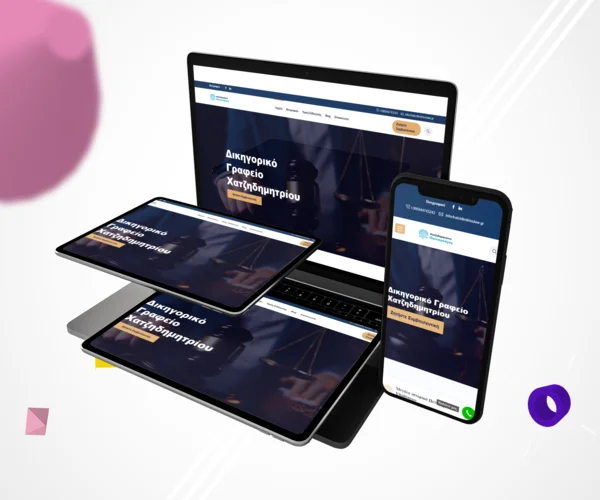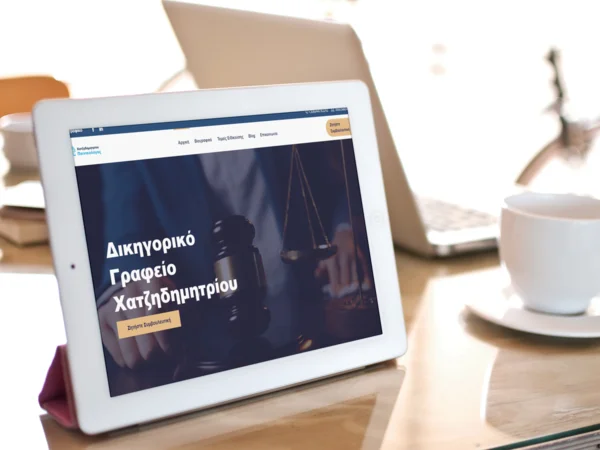 Corporate identity
Eleftherios Hatzidimitriou, who is characterized by his dynamic personality and multi-level scientific studies, was born in Astoria, New York, grew up in an environment whose members were active in legal science, specializing in both Criminal and Civil Law, which was a springboard for the subsequent development of his studies and career.
Graduate of two law schools, that of the French Sorbonne School of Law Paris 13 Université Paris Nord and the Law School of the National Kapodistrian University of Athens, as well as two Theological schools, the Supreme Ecclesiastical Academy of Athens and the School of Theology of Athens (Department of Social Theology) of National Kapodistrian University of Athens.
TELL US YOUR NEEDS AND WE WILL GET IN TOUCH WITH YOU
Please fill out the form
We have led over 100 companies. Are you ready to learn how we can help you?
Follow Us