Black Rope
Create a modern website!
Top architecture!
In the construction of the Black Rope website, we followed the client's instructions and created with our experience, a design plan with drop down menus, slides, and many more details that will help the user to fully understand the company's identity.
Design with the main goal of user experience!
We built the website on the wordpress platform, with easy navigation and quick understanding by potential customers as the main goal.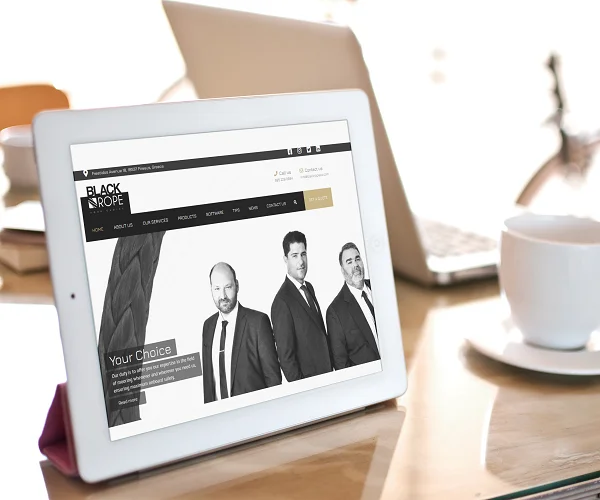 About the Company
Mooring rope management is known to be one of the most demanding projects among shipping companies worldwide. At Black Rope, we can manage our lashing line safety and affordability as we pride ourselves on being able to provide the best lashing line services offering unlimited options without overtaxing your budget.
TELL US YOUR NEEDS AND WE WILL GET IN TOUCH WITH YOU
Please fill out the form
We have led over 100 companies. Are you ready to learn how we can help you?
Follow Us